Welcome to the wonderful world of flowers! Let us take you on a journey through the rich and meaningful sentiments of florals, unlocking the profound messages behind each bloom for every occasion. Understanding the language of flowers not only allows you to pick the appropriate flowers for recipients, but it also adds a heartfelt touch to gift-giving.
Let's dive in and discover the hidden meanings that lie within your blooms…
#1 Roses – Love and Romance
Firstly, classic roses reign as important emotional messengers in floral gifting! With red roses embodying deep and passionate love, white roses signifying purity and innocence, and pink roses representing admiration and gratitude, each bloom speaks a different and beautiful language. You won't want to miss Humming's newly-launched Signature Hand Bouquet series – featuring vibrant fresh flowers and foliage skilfully assembled to make someone's day even more special.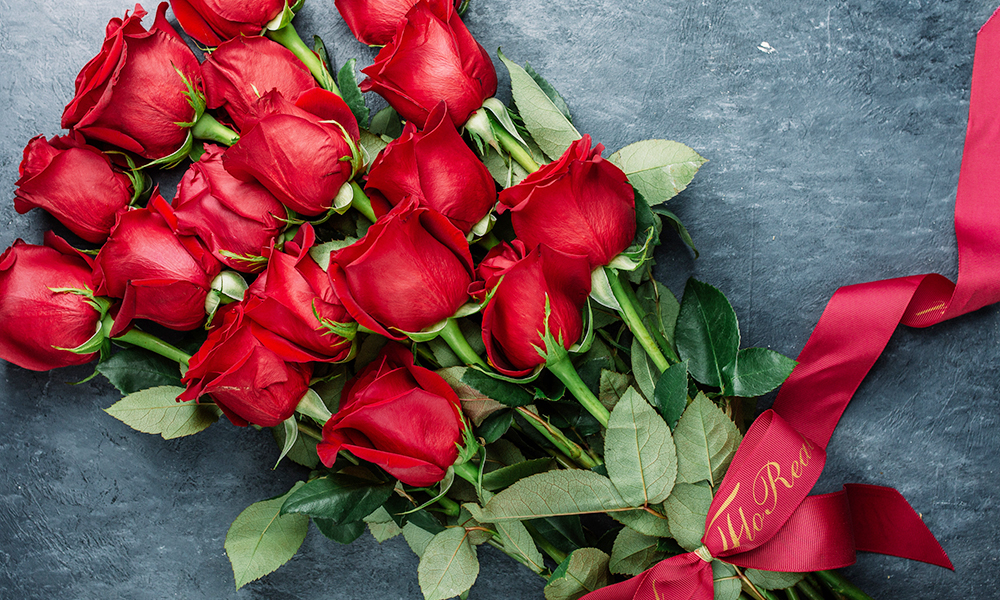 #2 Lilies – Elegance and Serenity
Known for their beauty and grace, lilies are elegant and expressive symbols in floral gifting. For instance, the regal white lily embodies purity and virtue making it the perfect wedding floral choice. Whether presented individually or in a stunning bouquet arrangement, lilies gracefully bring across sentiments of hope, love, and appreciation, ensuring every floral gesture carries a heartfelt and profound meaning.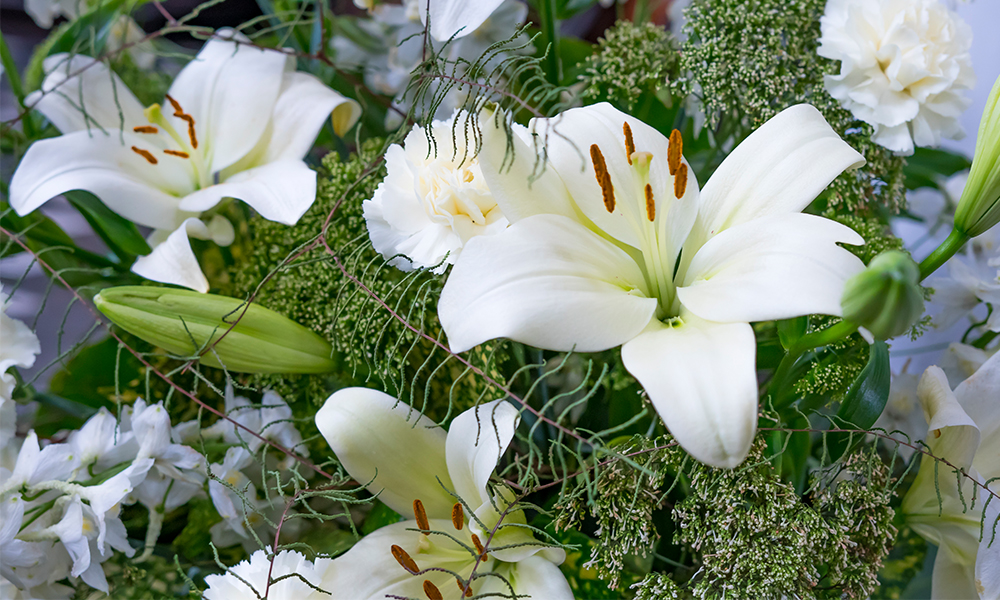 #3 Orchids – Exotic and Enchanting
With the rare and exotic nature of orchids, these blooms are enchanting and graceful, representing admiration and appreciation through their stunning array of colours and intricate shapes. Also associated with strength, vitality and resilience, a breathtaking orchid flower bouquet or table arrangement is appropriate for someone going through challenging times or embarking on new ventures.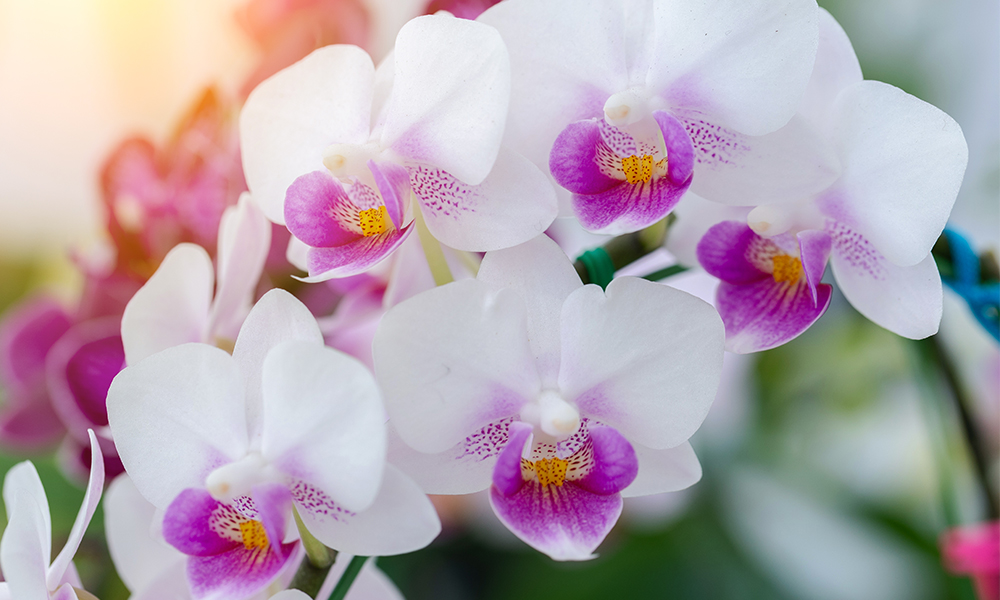 #4 Sunflowers – Bright and Joyful
Sunflowers stand tall as radiant and happy symbols in floral gifting. With vibrant yellow petals resembling sunny rays, these blooms provide a sense of warmth and happiness. Symbolising loyalty, adoration and longevity, sunflowers make the ideal gifts for strong friendships and connection building. From sending a cheerful flower hand bouquet to a loved one, to imparting sentiments of hope and happiness through congratulatory flower stands to businesses and clients, sunflowers are versatile symbols of positivity.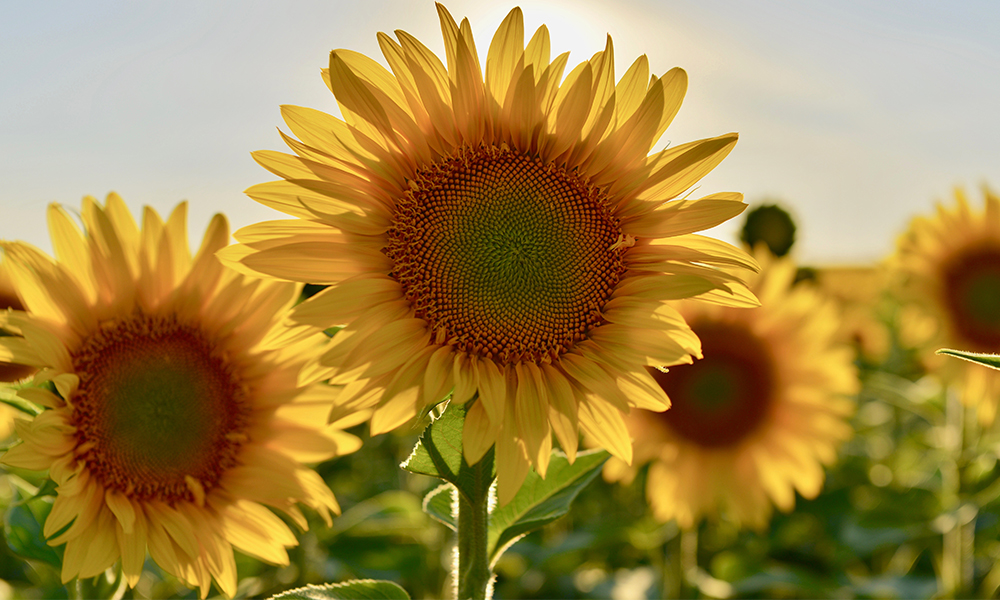 #5 Gerberas – Optimism and Positivity
Radiating happiness, positivity and admiration, gerberas are also a cheerful and vibrant option to brighten someone's day. Their captivating hues ranging from sunny yellows to lively pinks and oranges evoke feelings of optimism and enthusiasm. Whether gifted individually or in a beautiful bundle, gerberas can serve as perfect get well soon flowers to lift spirits, or just like sunflowers; make the ideal blooms for grand opening flower stands to spread happiness and good vibes.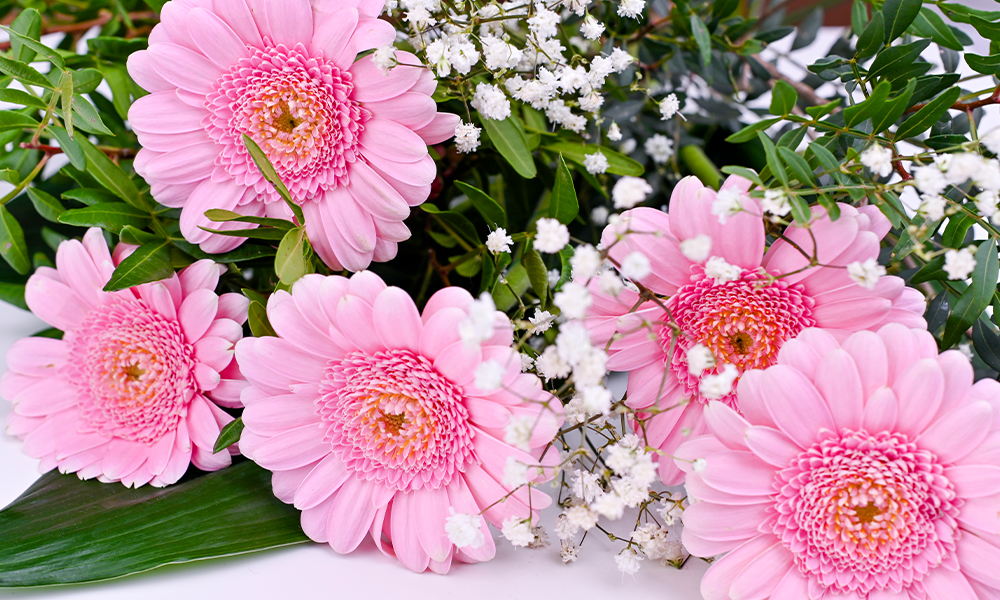 #6 Carnations – Admiration, Remembrance and Sympathy
Carnations are versatile flowers, carrying a diverse range of interpretations, each hue conveying a distinct sentiment. Classic pink carnations represent a mother's undying love and affection, making it the perfect Mother's Day gift to express gratefulness to maternal figures in our lives. On the other hand, white carnations symbolises purity and innocence, suitable for wedding florals and new beginnings. In some cultures, white carnations are also used to convey sympathy and remembrance, commonly found in condolences flowers or funeral flowers to express heartfelt emotions to loved ones.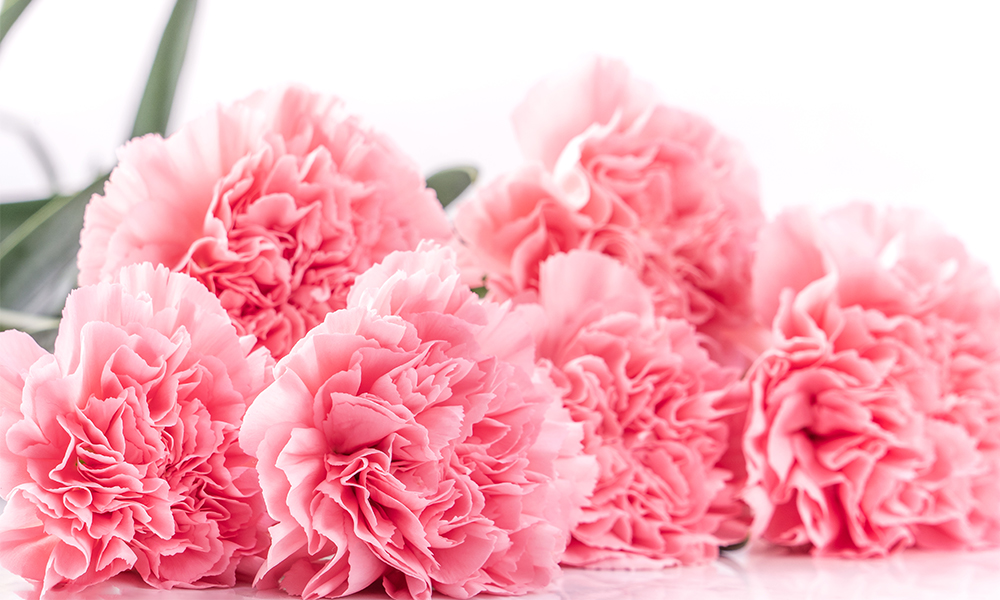 #7 Mixed Bouquets – Versatility and Personalisation
In the fascinating world of gifting coupled with the diverse language of flowers, personalised or customised flower hand bouquets with a combination of different blooms are thoughtful gifts. Crafted to reflect individual recipients' personality and interests, mixed bouquets add a personal touch, representing the depth of the sender's connection with recipient. Offering a unique and expressive canvas for floral gifting, simply get started by dropping us an email at enquiry@humming.com.sg or a WhatsApp Message at +65 8668 5081 to curate the perfect flower arrangement for your special someone.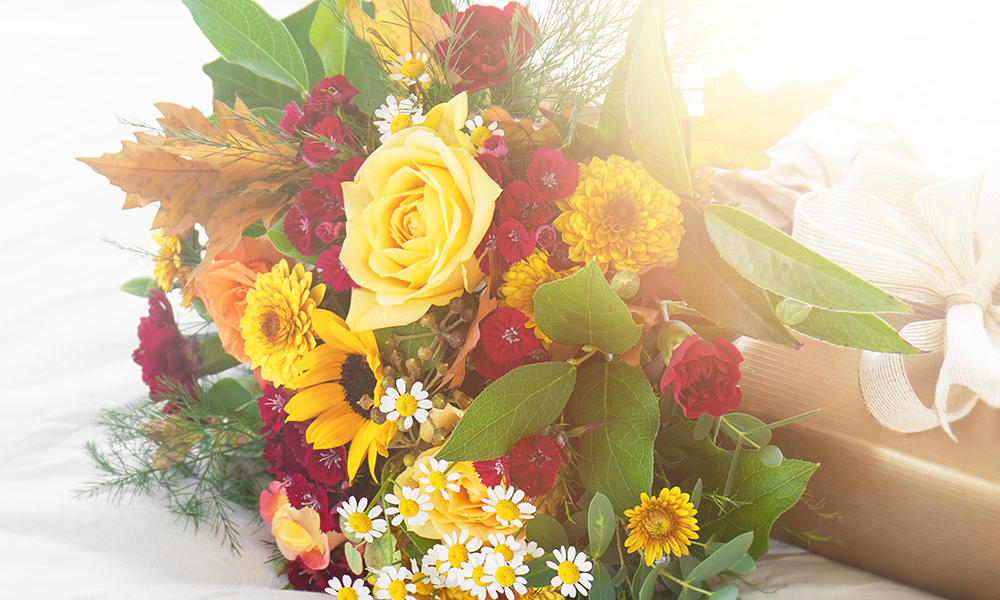 With your newfound knowledge, you can now make every floral gift or hamper delivery a reflection of your emotions, forging deeper connections and creating cherished moments that last a lifetime. Whether a romantic gesture for your partner, or a comforting arrangement for a friend in need, the language of flowers enriches gift-giving and makes it a truly heartfelt experience. Happy gifting!