As the leaves turn a shade of golden brown and the air becomes crisp, it can only mean one thing – Mid-Autumn Festival, also known as Mooncake Festival, is right round the corner! Falling on 29th September this 2023, Mooncake Festival is celebrated by millions across Asia and beyond, the perfect occasion to create cherished memories with loved ones.
With greetings of '中秋节快乐!' translating to 'Happy Mid-Autumn Festival' filling the atmosphere as families gather to indulge in delicious mooncakes and treats, let Humming help you make the most of this special festival with a list of exciting things to do…
#1 Admire the Full Moon and Eat Mooncakes
Mid-Autumn Festival is associated with the moon because the festival's date corresponds to a full moon! This makes for the perfect time to gather family and friends to appreciate the enchanting lunar beauty, setting up outdoor gatherings to get a clear view of the spectacular full moon. While doing so, enjoying mooncakes is a must. These mouth-watering pastries, usually filled with lotus seed paste, red bean paste, or egg yolks are symbols of togetherness and unity, where the shared experience of eating and gazing together adds to the completeness of this wholesome Mooncake Festival tradition.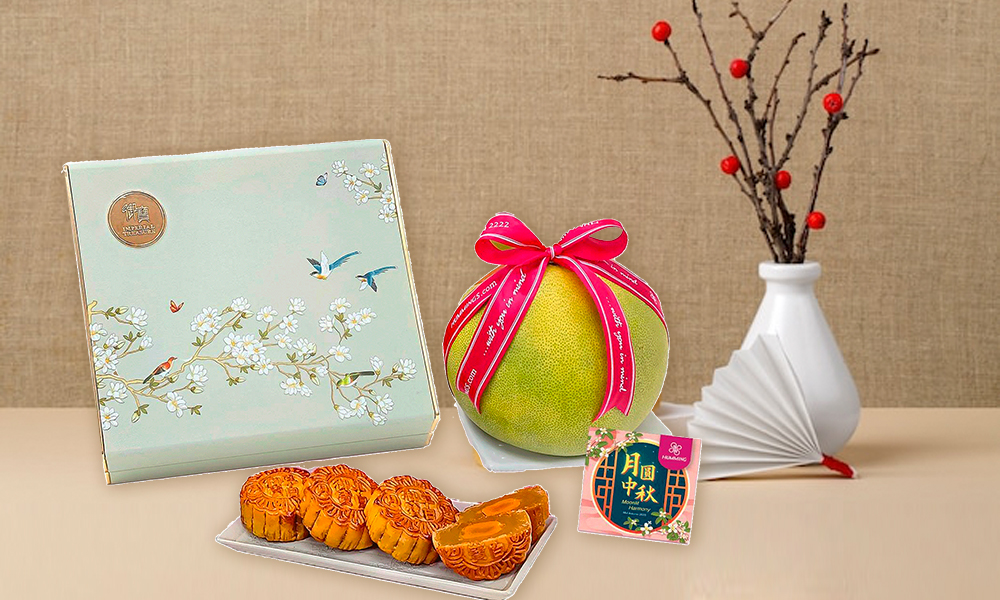 #2 Reunite over a Family Dinner
Another closely related tradition includes coming together for a special dinner, as the Mid-Autumn Festival is all about family. Sumptuous feasts full of traditional dishes are prepared, including food like roast duck, steamed fish, mixed vegetables and many more. A reunion dinner like this allows loved ones to catch up and spend quality time together, strengthening bonds and expressing love and appreciation for one another, making Mooncake Festival extra warm and meaningful.
#3 Engage in Visitations and Gift-Giving
The Mid-Autumn Festival is not complete without visiting the homes of relatives and friends! This makes the perfect opportunity to exchange wishes, connect, and show gratitude for one another's presence.

Mid-Autumn Gifts are often brought along as a token of goodwill and something any recipient will enjoy – from fruits, tea or even mooncake gifts sure to perk up the festive mood.
Check out Humming's Collection of freshly launched mooncake gift hampers that conveys your heartiest wishes in the most stylish way.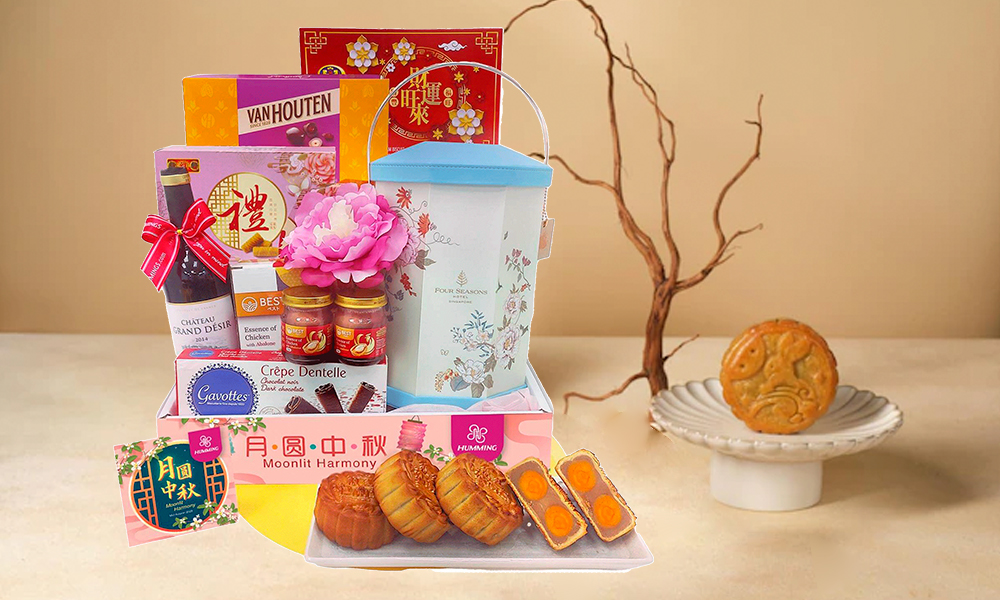 #4 Try out Lantern Making and Hanging
Probably the most common and fun activity you'll see – lantern making and carrying! During Mid-Autumn Festival, children and families gather at void decks or outdoor spaces to decorate lanterns with colourful designs and patterns, hanging and carrying them in gardens, park, or streets to create a magical atmosphere as the evening sets in.
Representing the guiding light of family and unity, the sight of lanterns of all sizes illuminating the night sky is a breathtaking and heartwarming experience for all. Paired with mooncakes under the shine of the full moon, this evening is certainly one that will be remembered.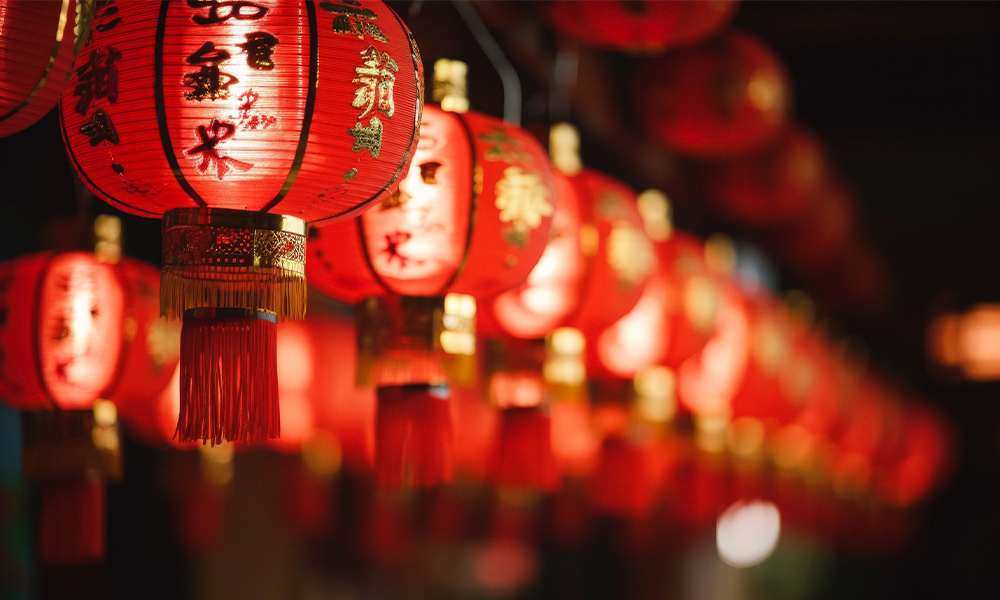 #5 Have Fun with Riddle-Guessing
Lastly, riddle-guessing is a playful yet intellectually stimulating activity during Mooncake Festival. Also known as 'lantern riddles', riddles are written on paper slips and attached to lanterns or public spaces, where family members and friends take turns guessing the answers. Creative and witty, yet fostering a sense of competition and camaraderie, this tradition adds a touch of challenge and entertainment, making Mid-Autumn Festival celebrations a memorable one.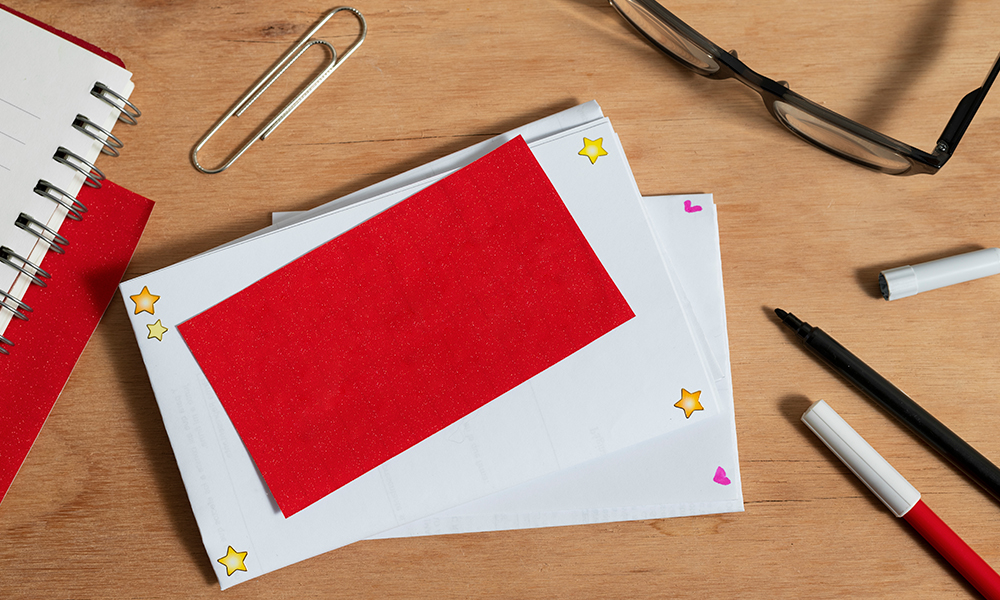 Mid-Autumn Festival is not just a celebration of the harvest moon, but also a commemoration of life and unity. Embrace this unique opportunity to get in the festive mood with loved ones and create memorable experiences that will last a lifetime!
Make your Mooncake Festival a little tastier with Humming's Mid-Autumn Gifts and Hampers, filled with mooncake treats, pomelo, fruits, snacks, and wines with something for every age to enjoy. With same day hamper delivery in Singapore, grab your Mooncake Gifts and treats while stocks last.
Let the celebrations begin…