Deepavali, also known as Diwali, is one of the most exciting and vibrant festivals in India, eagerly anticipated among Hindus globally. It is a joyous and delightful time where homes and hearts come alive with the warmth of oil lamps, the aroma of mouth-watering sweets and treats, and where families, friends and loved ones come together to celebrate the triumph of light over darkness.
Today, let us explore five activities not to be missed this year, for a memorable and meaningful Deepavali celebration!
#1 Illuminate Homes with Diyas and Lamps
Starting off with the most observed sight during Deepavali season – houses adorned with vibrant and colourful lights and lamps to fully embrace the Deepavali spirit! Lighted lamps are symbolic of light over darkness; hence it is customary to ensure homes are aglow with traditional lights to enhance festivities. Those who celebrate Deepavali can also experiment with creative Rangoli designs and beautiful Deepavali decorations to accompany these luminous displays, adding an extra touch of artistry.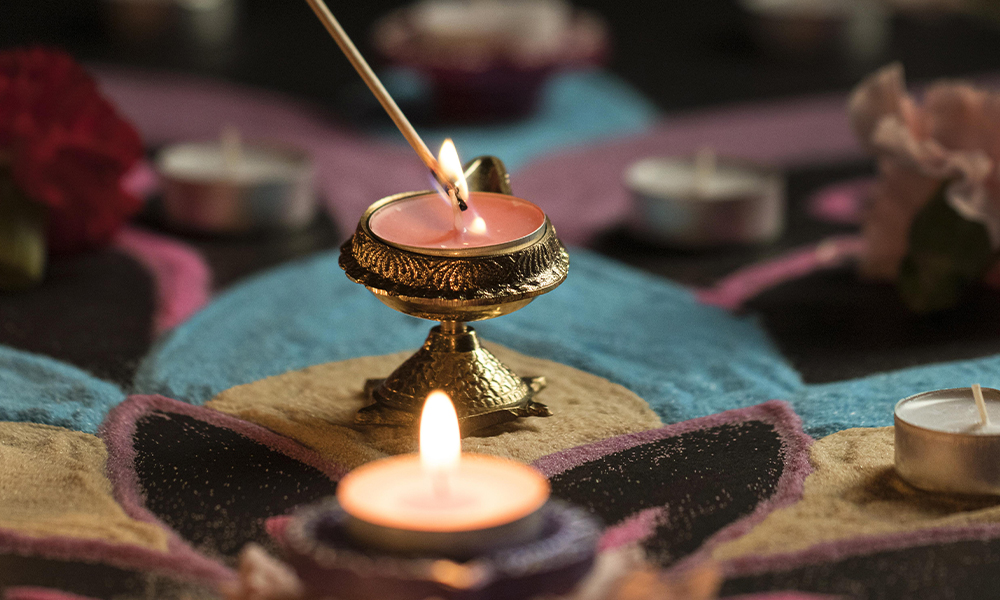 #2 Create Beautiful Rangoli Designs
Another exciting must-do activity includes engaging in creating beautiful Rangoli designs. Rangoli is a vibrant, colourful, and intricate art form, whereby coloured sand, powders, flower petals or rice are used to create beautiful patterns on the ground or at home entrances. Apart from its visually aesthetic appeal, Rangoli also symbolises good luck and hostility. Invite your family and friends to come together to join in the thrilling creation of delightful Rangoli designs together that reflect the essence of Deepavali festival!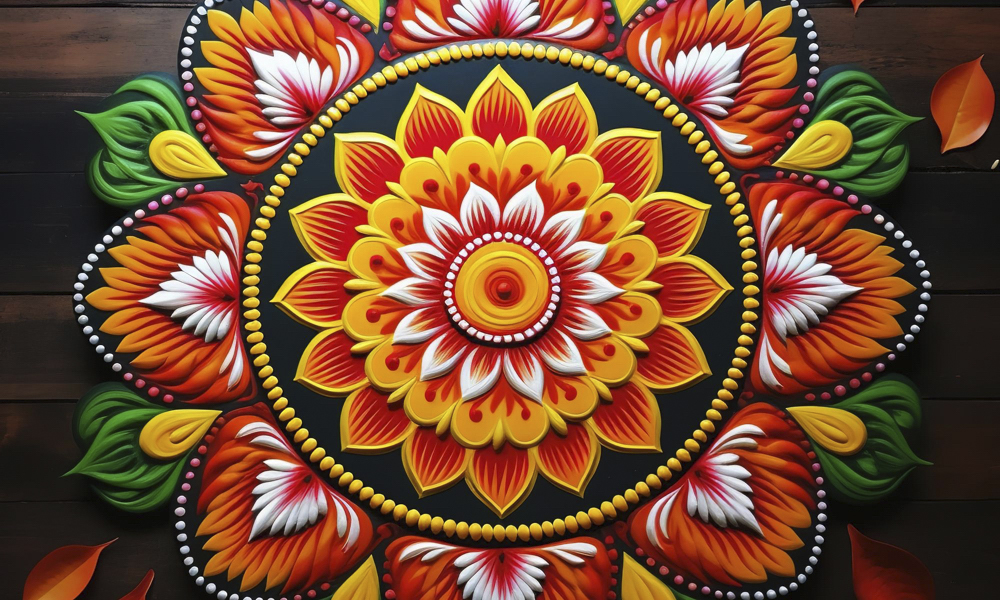 #3 Get Ready Delicious Sweets and Savouries
Deepavali is also a time to spread joy and blessings to those around. Engage your taste buds as you indulge in homemade sweets and snacks with loved ones, which can also be given as thoughtful Deepavali Gifts. The act of giving and receiving fosters a sense of togetherness and happiness. Homemade sweets like laddoos, barfis or jalebis can be prepared in the kitchen, or simply select from a wide variety of exquisite sweets readily available at markets! These treats are not to be missed…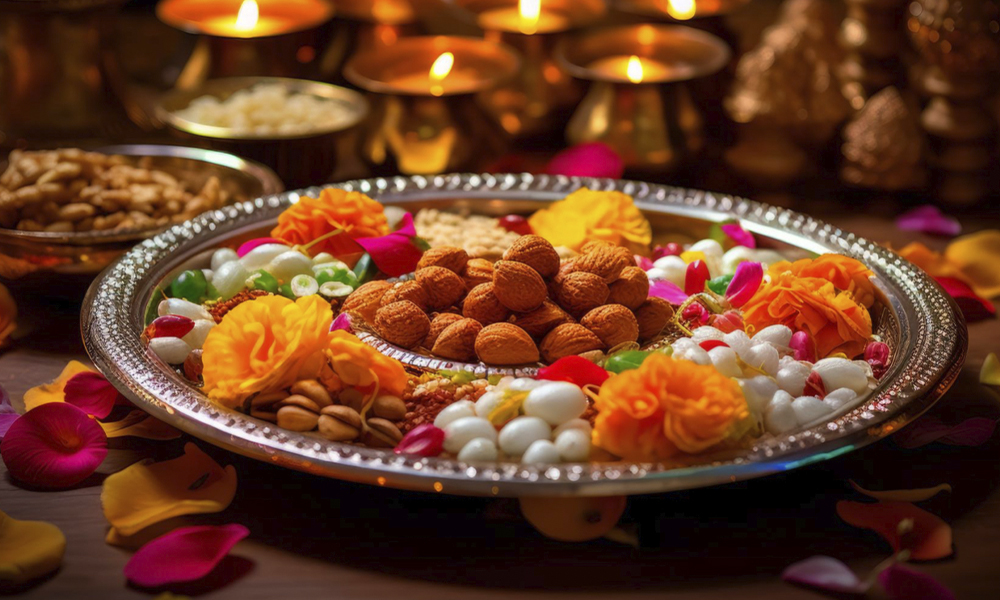 #4 Exchange Meaningful Gifts
The tradition of giving and receiving is a key element of Deepavali – an expression of love and gratitude for loved ones. Consider exchanging thoughtful Deepavali Gifts that hold sentimental value to demonstrate your affection and appreciation for those around. Some common examples include traditional snacks and food, flower table arrangements to adorn homes, clothes, jewellery and more. Personalise your gifts to add a special touch and thought to this gesture.
Let Humming help you with gifting options this Deepavali Season with our freshly launched Deepavali Hampers and Gifts collection, sure to add warmth and meaning to any Deepavali celebration! With Deepavali hampers full of treats, flower table arrangements, hand bouquets are more, there is something for any budget and recipient.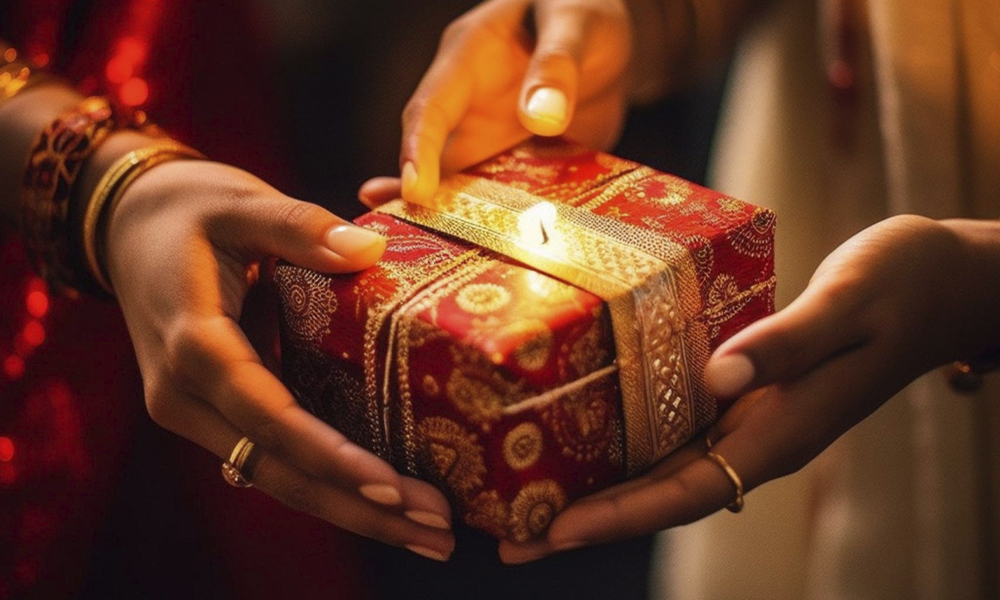 #5 Engage in Prayers and Traditional Rituals
Lastly, apart from Deepavali gifts, decorations, and celebrations, Diwali is also a time for inner reflection and spiritual renewal. People who celebrate the festival are encouraged to visit local temples and participate in rituals to not only connect with the deeper spiritual aspects of the occasion, but at the same time foster a sense of unity and community with others celebrating the festival.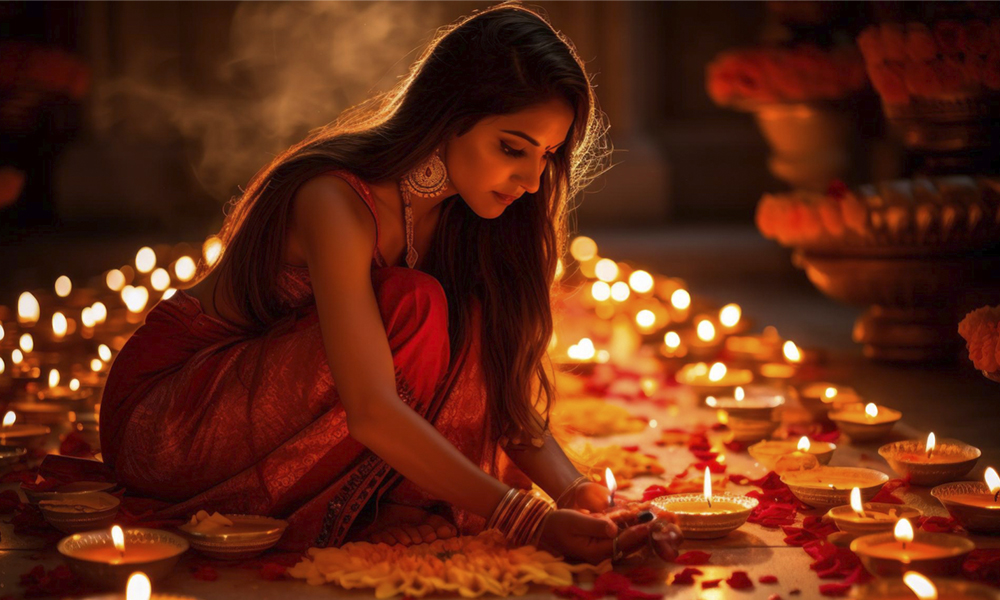 With that, there are many things to look forward to and engage in this Deepavali festival; one that resonates and radiates a sense of joy, hope and togetherness among all. By incorporating these activities in your celebration, we hope you can experience the true delight of Diwali, at the same time honouring its spiritual and cultural significance as well.
Humming wishes everyone a blessed and joyous Deepavali season this year!